Villa Symbola, from beginning to present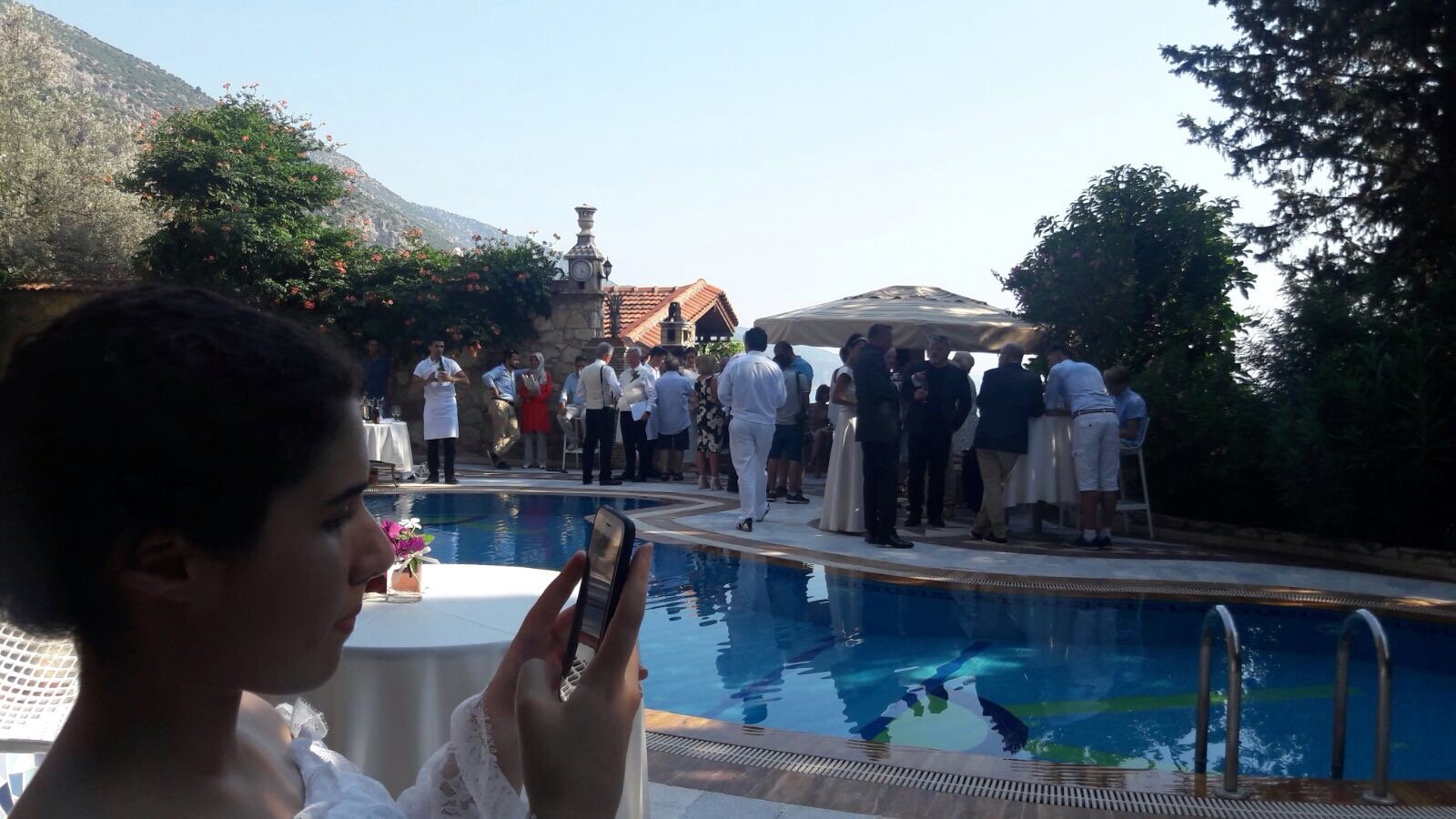 As the owner of Villa Symbola, Symbola Oludeniz,  Bellevue Hotel, all located in Oludeniz, Necati Binici is one of the initial tourism businessman in Oludeniz region, for the lowers of art and people that see Oludeniz as a place that nature offered us.
Necati Binici discovered Oludeniz with his artist friend Geoffrey Davidson in 1973 whilst making on an Aegean and Mediterranean tour.  In 1980 they decided to stay in the area and purchased the land to build this house; over the past 30 years it has developed and grown into a much loved place full of memories. Geoffrey here after passed most of his life in this house untill 2009 when he passed away.
Geoffrey's artistic personality orientated him to make knitted Art Works. He presented over 100 of his artworks for the appreciation of art lowers at the exhibitions both in England and Turkey.
Necati Binici's passion for art is transmitted on canvas. He exhibited his art, produced from  1980 to the present, at the private and joint exhibitions in Fethiye, Oludeniz and Istanbul. After the years, on the agenda are plans for more exhibitions in Oludeniz and Istanbul.
Please visit www.oludenizart.com